Finding Hidden Gems: Exploring the Secondhand Clothing Markets of Uganda
Learn about Uganda's thriving market for used clothes, including its history, current state, reasons to shop there, problems, and shopping tips. Shopping secondhand in Uganda is an affordable and sustainable way to find unique and high-quality clothing pieces that may not be available in traditional stores. While there are challenges to shopping in Uganda's secondhand clothing markets, such as quality control and limited sizing, the benefits of cost savings, unique finds, and support for local communities make it a worthwhile experience.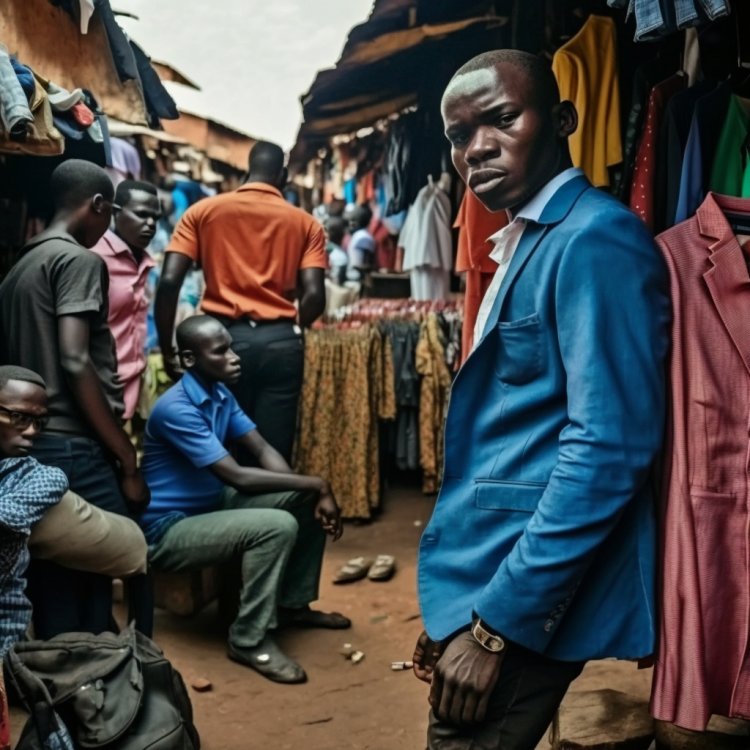 Secondhand clothing markets have become a popular alternative to fast fashion. The expansion of the secondhand market has made it possible for individuals to obtain unique, affordable items while also promoting sustainability. Uganda is among the many nations with a thriving market for used clothing. This article will discuss the history of Uganda's secondhand clothing market, its current state, the benefits of shopping there, the difficulties of shopping there, and shopping advice for Uganda's secondhand clothing markets.
The market for pre-owned clothing is a great way to find unique, affordable pieces while also promoting sustainability. The market for used clothing in Uganda is thriving, and customers can find an extensive selection of clothing, shoes, and accessories at prices that are within their budgets.
The History of Uganda's Secondhand Clothing Market
In the 1980s, European and American merchants began exporting used clothing to African nations, giving rise to Uganda's secondhand clothing market. In the 1990s, cheap clothing from Asia made it hard for many textile businesses in Africa to stay in business. Today, the market for used clothing is a significant contributor to Uganda's economy.
The Secondhand Clothing Market in Uganda Today
Uganda's second-hand clothing market has a wide range of clothes, from designer labels to everyday clothes. There are many markets in Uganda, like the Owino Market in Kampala, which is the biggest market for used clothes in East Africa, and the Ggaba Market, which is known for its vintage and designer clothes. In Uganda's market for used clothes, haggling is an important part of shopping, and you can often find unique, cheap items that you can't find in regular stores.
Why You Should Shop in Uganda's Used Clothing Markets
There are numerous advantages to shopping in Uganda's secondhand clothing market.
One of the primary advantages is cost savings.
Used clothing is frequently less expensive than new clothing, and you can find affordable, high-quality items.
Also, the used clothing market in Uganda has unique items that you can't find in regular stores. You can find vintage and designer clothing that is difficult to find elsewhere.
Secondhand shopping is also a sustainable option because it reduces waste and encourages circular fashion.
Lastly, shopping in Uganda's market for used clothing benefits local communities and the economy.
Difficulties of Shopping in Secondhand Clothing Markets in Uganda
Despite the fact that shopping in Uganda's secondhand clothing markets can be a pleasurable and rewarding experience, there are some obstacles to be aware of.
Before purchasing garments, it is essential to inspect them thoroughly for quality control.
Also problematic is the limited availability of sizes, as not all sizes of secondhand clothing may be available.
It is important to be aware of what you're purchasing, as counterfeit goods are a problem.
Lastly, the absence of organised spaces can make shopping overwhelming and complicated.
Tips for Shopping in Uganda's Secondhand Clothing Markets
Here are some tips for shopping in Uganda's secondhand clothing markets:
Research markets ahead of time to know which ones are most suitable for your needs.

Come prepared to bargain and negotiate prices.

Check the garments carefully before purchasing to ensure quality.

Wear comfortable clothing and shoes, as shopping can be overwhelming and tiring.
Conclusion
The secondhand clothing market in Uganda is a great place to look for clothes that are unique, cheap, and good for the environment. The advantages of shopping in Uganda's secondhand clothing markets far outweigh the disadvantages. By shopping at thrift stores, you can save money, find unique items, help the environment, and give back to your community. It is essential to be aware of the obstacles and arrive with strategies for overcoming most of them.
What's Your Reaction?