23 cafes in Kampala to savour great coffee, bakery & ice cream.  
a list of some of the best cafes in Kampala that you would love to visit.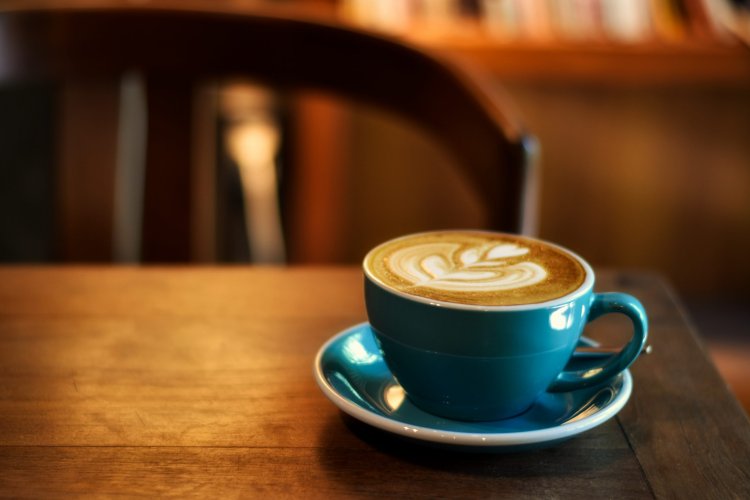 The café culture in Kampala is highly vibrant, and you can find high-quality locations all across the city, usually with free wifi and delectable Ugandan coffee.
There are numerous independent cafes in the city where you can go whether you just want a quick cup of coffee or want to take your time sipping a delicious cappuccino and watching the world go by.
Top Cafes In Kampala
In alphabetical order, here is a list of some of the best cafes in Kampala that you would love to visit. Keep scrolling down to know more and read along!
1000 Cups
relaxed, shabby-chic setting in a bustling location. Small menu, but more well-known for excellent coffee. Ask about their 'Coffee Safari".
They are located along Buganda Road, Plot 18. You can also Passby for Breakfast and Lunch at affordable prices to all customers.
Bbrood
A Dutch chain with four locations. Delicious pastries, sandwiches, coffee, and smoothies are available, along with excellent bread. Address;
Main Bakery HQ -Plot 109A Namuwongo Road
Garden City -Right next to the main entrance of the mall.
Bugolobi Village Mall -Branch in the Village Mall.
Housed by Flavours -Main Street.
Entebbe -Branch within Victoria Mall.
KURB -Plot 8 Bukoto Street.
Muyenga -4786-89 Tank Hill Road
Cafe Bravo
Among the turmoil of Kampala Road, a busy but tranquil cafe. Excellent prices and very attentive, courteous service. suitable for breakfast.
Address: Uganda House, Kampala.
Cafe Buna
They have a food menu and make excellent coffee. If you're a local seeking for a peaceful area with wifi to work throughout the day, come here.
Fantastic sandwiches, salads, and juices make the trip worthwhile. Excellent customer service and a lovely patio area. Try the chicken sandwich with pesto.
Address: Ggaba Road, Kampala
Cafe Kawa
Small, cozy place with good service. Good ratings are given to their vegetable burger. good melted chocolate in a cafe mocha.
Address: 2133 Tank Hill Rd, Kampala.
Cafe Javas
Has the largest network of cafes in Kampala. A large menu featuring excellent breakfast options, unique drinks, friendly service, and generous quantities.
Address: Kampala Road above former Nandos, Kira Road (City Oil), Kampala Boulevard (Kampala Road), Bombo Road, Oasis Mall, Cargen House, Nakawa, Namirembe, Entebbe ( Victoria Mall).
Cafe Pap
Huge menu at affordable costs. Relaxed environment with pleasant personnel, good cuisine, and drinks. For a quick supper, try the tuna melt.
Address:
PARLIAMENT AVENUE
Garden City
SHELL NTINDA
Cafe Pierre
Small cafe with pleasant personnel and reasonable prices on the busy Ggaba Road. Serve wood-fired pizza and a variety of African cuisine.
Address: Plot 883 Ggaba Road, Kampala
Cafe Mamba
The interior of the Urban Hotel is lovely, and there is a breakfast buffet as well as a varied lunch and dinner menu. Excellent wifi and a pleasant workspace.
Address: 7815, Royal Embassy of Norway, 22 Akii Bua Rd, Kampala
Coffee at Last
Nice ambiance and ideal as a peaceful gathering spot if you reside close to Makindye. A nice restaurant for pancakes and good coffee. The cafe offers a cozy main room that serves as both a restaurant and a coffee shop.
Address: Coffee At last is located in a quiet residential type dwelling right off Mobutu road opposite Makindye Country Club.
Dancing Cup
Inventive menu, lovely patio, and a favorite with families. They regularly offer game and music nights. decent breakfasts
Learn traditional Scottish dance, make new friends and fling them around the room.
Address: 71 Luthuli Ave, Kampala
Cafesserie
It's a lovely location for a pit stop. It's impossible to be dissatisfied with cafesserie.
Address: Acacia Mall –Ground Floor, Kampala and Arena mall, Nambya.
Endiro Coffee
It goes without saying that Endiro makes fantastic coffee. It is a stunning location with both indoor and outdoor seating. Great cuisine on an interesting menu, especially the wraps. Pick up an Aztec mocha.
They have two locations and provide excellent coffee. Many people have chosen them as the greatest coffee shop in Kampala. The Kisementi site, in contrast to the one at Tank Hill, is indoors and peaceful.
Java House
A Kenyan franchise with a sizable menu. Mexican food and breakfast are both good. Try the "salted caramel" milkshake or any other flavor.
Kaffe Kaffe
At the corner of Bukoto and Kanjokya streets, behind Acacia Mall, is a stand-alone coffee shop called Kaffe Kaffe. The coffee at this tiny cafe, which serves simply coffee and a few cakes, is some of the best in Kampala.
Kardamom & Koffee
Small location inside a fantastic home goods store. nice owners and a devoted audience. A unique meal and a wonderful setting.
An Asian-Ugandan couple that has traveled much and returned with their knowledge and other stuff from their travels owns the long-standing company Kardamom. They sell a variety of things for the home and have books on the shelf that you can choose from and read as you unwind.
Address: Plot 4 King's African Rifles Drive, Kampala.
Karveli
Large menu in a roomy cafe. Sweet treats like homemade ice cream bars and sundaes. decent store to buy bread.
Karveli Bakery & More is an ultra-modern European style café.
Address: PLOT 2, LUMUMBA AVENUE.
L'Auteur
Small, laid-back cafe with comfortable chairs and friendly wait staff. They serve good coffee and offer a limited menu of food and drinks.
Address: Kira Rd, Kampala
La Patisserie
Popular spot with fantastic pastries, ice cream, and an original lunch menu. The chocolate tart is enormous and delicious.
Address: Quality Hill Boutique Mall, plot 1273 Ggaba Road, Kampala
Prunes
This popular cafe offers a wide variety of sandwiches, salads, inventive coffee drinks, and sumptuous pastries. On Saturdays, they hold a fresh vegetable market. a play area for children with a trampoline.
Address: Plot 8, Wampewo Avenue, Kololo, Kampala Uganda.
Quality Cuts
They offer good sandwiches using their selection of cold cuts, cheese, and fresh bread, albeit they are more of a butchery than a cafe.
Address: Forestmall Lugogo, Imperial Mall-Entebbe, Muyenga Tankhill Road.
Sips n' Bites
Friendly service, an Indian-inspired menu, and even a pool table can be found at this outdoor cafe. Try out the paneer tikka wrap.
Address: Bandali Close -bugolobi, Kampala.
Temptations
A small bakery with a delectable selection of pastries, pies, and cakes is housed inside the Sheraton Hotel. Order-specific full cakes are made.
Address: Sheraton Hotel, Kampala.
To sum-up;
If you think we have missed out on one, feel free to drop us a comment so that we can check it out and add it to the list.
What's Your Reaction?