The Best Online Shopping Sites in Uganda: 10 Stores You Need to Know About.
There are many great online shopping sites in Uganda, but in this blog post, we will highlight the 10 best ones. We have chosen these 10 sites based on a number of factors, including the quality of their products, the variety of items they offer, the level of customer service they have.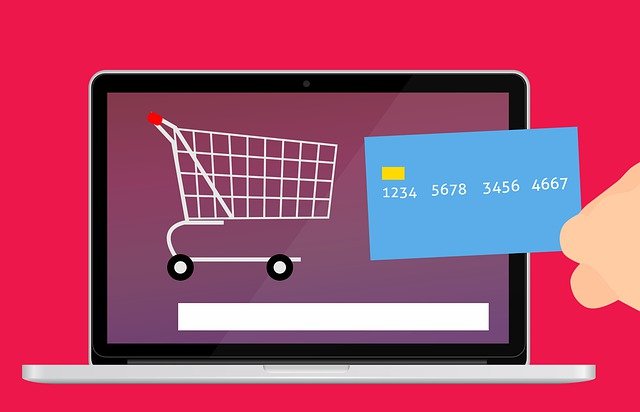 Have a day when all you wanted to do was remain inside? It can be a rainy afternoon in Uganda, and you weren't motivated to leave your home. Or perhaps you're feeling unwell and lack the energy to visit the store.
There is nothing I enjoy more than working at my desk in a comfortable chair while gazing out the window, surfing online stores, and contemplating what to buy. On occasion, online shopping can lead to incredible savings that you might not otherwise find.
In Uganda, online shopping is growing in popularity as more and more individuals choose it over traditional brick-and-mortar establishments to make purchases. This is probably due to the fact that shopping online is not only practical but also a terrific method to save money.
Types of online websites in Uganda.
Categorising online shopping websites is not easy because some online stores are specific, while others are generalist where they sell anything from groceries, books, clothes to beauty products, sports equipment, and even software.
1. Marketplaces
There are three main types of online marketplaces:
B2B (Business-to-Business) — Companies sell something to another company.
B2C (Business-to-Customer) —A company sells to its various customers.
C2C (Customer-to-Customer) — Based only on special individuals' offers and includes plans, but not entrepreneurs.
2. Buy from abroad, receive in Uganda services
3. Car shopping websites
4. Classifieds websites
5. Electronics websites
6. Fashion websites
7. Kids' Shopping websites
8. Gift shopping websites
9. General shopping websites
10. Grocery shopping websites
11. Food delivery websites
12. Online Pharmacy websites
13.Real estate shopping sites
14. Hardware shopping websites
16. Kitchen appliances shopping
17. Music stores
18. Online bill payment websites
19. Online Book Stores
20. International online shopping websites
21. Online Medical stores
So we have compiled a list of the top 10 best online shopping websites in Uganda.
Top ten online shopping websites in Uganda
Presently, there are hundreds of online shops in Uganda, but we have an exclusive list of the top online shopping sites in Uganda that are reputable and are trusted to buy from.
Jumia is probably the brand that most people will mention if you ask them about online shopping sites in Uganda. It was founded in Lagos, Nigeria, in 2012 and has since expanded to many African nations, including Uganda.
Jumia is the largest multi-vendor e-commerce platform in Africa. The platform's popularity stems from the ability to pay after delivery and also enables customers to shop for items in different categories; beauty and health products, electronics, phones and tablets, office and home furniture, fashion, gaming, etc. You can find just about anything on Jumia.
2. Jiji Uganda (Classified website)
Buy and sell for free! That's the Jiji.com slogan. Jiji is a jack of all trades! You can sell and buy anything you like at a negotiable price; in fact, it's the only online shopping site that allows you to bargain for a commodity.
Jiji is an online shopping platform where buyers meet sellers and vice versa. Jiji sellers can advertise their stuff for free on the marketplace, but with the option of upgrading to premium advertising if they want their ads to be prioritised on the platform. Buyers can buy anything from this e-commerce site, including cars, furniture, bags, phones, and anything else posted by the sellers.
KiKUU lets you shop for items from China and ship them to Uganda. KiKUU is an online shopping mall with over 400,000 products available on the app or website. The products vary from fashion products, electronics, accessories, to life essentials, and you can enjoy massive deals.
Address: Plot 85, Luthuli Avenue, Bugolobi, near Kissyfur International Kindergarten, Kampala, Uganda. Tell: +256 779 816999.
4. Ubuy Uganda (Buy from abroad, receive in Uganda services)
Ubuy is the ultimate international online shopping experience platform in Uganda. They provide you with a world-class online shopping experience, along with superior service, to suit all your specific requirements.
Ubuy offers you the opportunity to choose top branded products while sitting in the comfort of your home and just clicking on your requirements to get them delivered at your doorstep.
Their diverse categories of products comprise of fashion and jewellery, mobiles and tablets, video gaming and entertainment, toys and games, baby care, home goods, gardening hand tools, electronics and computers, health care and supplements, sports and fitness, office and school supplies, beauty and perfumes, travel and outdoors, and automobile accessories.
Address : AHA Towers, 4th Floor, Lourdel Road, Nakasero, Kampala, Uganda.
Email : [email protected]
5. Masikini (Buy from abroad, receive in Uganda services)
Masikini is an online store in Uganda that enables one to shop from an endless range of products from the USA and UK using the safest payment options like MTN Mobile Money.
BASEMENT OASIS MALL YUSUF LULE ROAD
Tell: (0200) 901 623
Tell: 0393 217 899
Duka is a local, multi-vendor e-commerce platform providing a practical trading experience for Ugandans. Shop online for products like fresh groceries, order food, or hire a skill. Duka is an online market. What makes Duka unique is its provision for providing freelancers for hire.
At the time of writing this article, there are a limited number of vendors and not many products.
Address: Office 159, 1st Floor Tirupati Mall. Nsambya. Kampala, Uganda
Email: [email protected]
Phone: +256705630793/+256787297589
Pavan computers is a reputable dealer in computer tech and accessories. They have been in the game for a while. shoppers can find a range of computers, phones, and tablets.
Address: Garden City Shopping Mall, Yusuf Lule Road, Kampala, Uganda.
Call Us on Landline +256 790 915 162 (Answered during working hours only)
Email: [email protected]
This is specific to books and stationery items. The Uganda Bookshop is one of the oldest bookshops in Uganda, offering the largest variety of books, textbooks, bibles, prayer books, bible study guides, stationery, gifts/greeting cards, games, and transforming music.
Address: Plot 4 Colville Street, Ebenezer House, kampala, Uganda
Tell: +256414 343756, +256779550877, +256709144505
email: [email protected]
Kikuubo Online is an online wholesale B2B and B2C retail online supermarket platform built for individuals, homes, Duukas, Mini Markets, and organisations to buy goods at great value.
Address: Plot No. 15, Enterprise Road, Ntinda Industrial Area,
P. O. Box: 25856, Kampala, Uganda.
Tell: +256 393 000 178/9 +256 393 000 178/9
10. Facebook
Facebook Groups and pages are specifically created to cater to a particular niche, making the search for goods and services more accessible. You only need to join a specific group and ask for the specific product you are looking for.
Other Online Shops in Uganda
The top ten online shopping sites in Uganda are the ones listed above, but there are a few others that are also worthwhile visiting. For your shopping convenience, check out these other websites.
Classified websites in Uganda
Gift shopping websites in Uganda
Food delivery websites in Uganda
Grocery shopping websites in Uganda
Online Book Stores in Uganda
Kids' Shopping websites in Uganda
Online bill payment websites in Uganda
Fashion shopping websites in Uganda
Electronic shopping websites in Uganda
Car shopping websites in Uganda
Hardware shopping websites in Uganda
Now You might be looking for a product that isn't available on any of these Ugandan based websites, here's where we go international!
International online shopping websites
You might already know these ecommerce gants and have found exactly what you need, but now the big question comes in:
How do I receive the products I ordered online from abroad?
You are in luck. Some companies are dedicated to providing you with delivery service while you shop from these international websites, but that's another can of worms. Instead, we decided to get a mailing address. With this option, you can receive your goods without third parties involved.
Before you place an order on any e-commerce website, you will need to provide a postal address (P.O.Box…) where your items will be dropped when they arrive.
Please read: Sending and receiving mail in Uganda with Posta Uganda. (One option you could use to receive your orders in Uganda)
Alternatively, if you have a physical box (provided by Posta Uganda), your items will be dropped at the Posta Uganda office near you, a notification mail will be placed in your box and you will receive an SMS message about the same asking you to go collect your items. Your box is hosted at Posta Uganda premises and is paid for annually.
What are the benefits of shopping online?
Online shopping offers a fast, easy, and interesting buying experience, which comes with benefits such as;
Better Prices
More Variety
It's easy to send gifts
More Control
Easy Price Comparisons
No Crowds
No Sales Pressure
Access to Used or Damaged Inventory
Privacy for Discreet Purchases
There are challenges when it comes to finding the right online store to buy from. Others promise what they can't deliver, as some deliver what you didn't order. So, to be safe, here are some security tips to follow while shopping online.
Online shopping security tips in Uganda and any other place.
Shop with reputable retailers
Read the seller's refund and return policy
Beware amazing deals
Check the site is secure
Do not send your credit card number via email.
Keep all significant receipts and written warranties so you can prove your purchase.
Choose to pay in full on delivery rather than pay the full amount in advance.
Avoid excessive deposits and high interim payments for products and services you have ordered.
Use gift cards, vouchers, and credit notes as soon as possible so you do not miss the expiry date.
Never sign up for open-ended charges on your card.
When you enter your card details, do not provide your bank account number as well.
Notify your credit card provider immediately if you become aware of an unauthorised transaction on your account.
You know exactly what you are buying
Pick strong passwords
Don't fall for email scams
Guard your personal information
Report scammers
Some of these websites have mobile app counter parts, so if you prefer installing shopping apps on your phone here's our Top Shopping Apps Ranking in Uganda
In a nutshell,
If you're planning to remain home today but still have a lot of shopping to do, consider using these incredible online retailers. They truly are South Africa's top 10 online retailers. You can shop online while still in your pyjamas rather than spending hours strolling around the mall. It's incredible to consider that just a few years ago, online purchasing was unheard of. We have a ton of options and variety today!
This article is not list all the online stores but If you feel we missed anything, feel free to let us know in the comments below. And Thanks to Muhwezi who updated us on a website we had recommended earlier. Please feel free to share your experience with us when you shop on these websites.
What's Your Reaction?