Sending and receiving mail in Uganda with Posta Uganda
Posta Uganda is the company with the largest and most important postal service network in Uganda. Here is a comprehensive guide and all you need to know about sending and receiving mail through Posta Uganda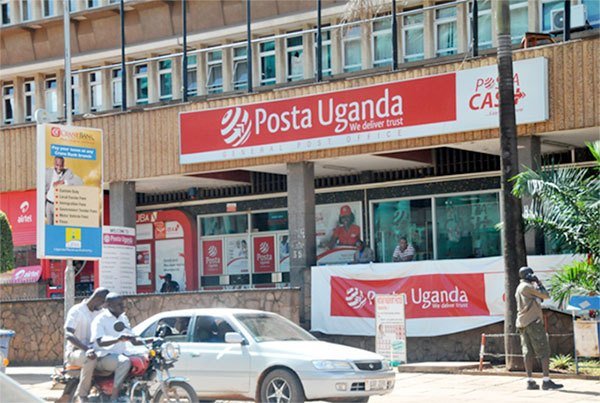 Posta Uganda is the national postal service of Uganda. It is a government parastatal that is wholly owned by the Government of Uganda. The company provides postal and courier services in Uganda. Today, Posta Uganda operates a network of thousands of postal outlets throughout the country.
The history of Posta Uganda
The history of Posta Uganda can be traced back to 1951, when Posta Uganda was founded and known as Uganda Post Limited. In 1997, after Uganda Post Limited was divided, Posta Uganda was created. It is a state-owned company, and the company has never been privatised.
Posta Uganda has a close relationship with organisations in East African countries. It also has excellent contacts with those countries that belong to the UPU.
Posta Uganda Services
The main services offered by Posta Uganda include the delivery of letters, parcels, and express mail; the collection and delivery of bulk mail; and the provision of postal financial services. In addition, Posta Uganda also offers e-commerce solutions.
1. Mail
Mail is subdivided int three categories;
Domestic mail Services
This service includes the conveyance of parcels, letters, small packets, post cards, newspapers, magazines, educational material, etc. within Uganda through the widespread network of the Post Office. The service is cheap, affordable and reliable to enable communication amongst all Ugandans
International mail Services
This is a reliable and affordable way to send mail and packages from Uganda to other countries all over the world. With the international mail service, you can also receive items from all over the world including those bought from online shops like Amazon, EBay, etc.
Direct Mail
Direct mail is a type of direct marketing in which businesses send letters, postcards, or other promotional materials to past, current, or potential customers or clients through the post office. Direct mail campaigns may be targeted to either consumers, businesses, or both.
2. Posta Parcel
This service is designed for individuals or organisations that send items to various destinations within the country and abroad. The item is securely packed and wrapped at the post office to allow its contents to be checked by a Posta Uganda employee.
3. Home delivery
This is a service available to all, including ordinary letters, parcels, small packets, and registered items. It is provided to both individuals and organisations at an affordable fee, depending on the weight of the item and the distance from the point of purchase to the delivery point. With this service, your package is delivered to you at home or at the office. This service also includes the pickup of items posted at various destinations within and outside the country.
| | | | |
| --- | --- | --- | --- |
| Distance | <5Kgs | <10Kgs | <30kgs |
| Up to 4 km | 5,000 | 6,000 | 7,000 |
| Up to 6 kms | 7,000 | 8,000 | 9,000 |
| Up to 8kms | 9,000 | 10,000 | 11,000 |
| Up to 10kms | 11,000 | 12,000 | 13,000 |
| Up to 12 kms | 13,000 | 14,000 | 15,000 |
| Up to 14 kms | 15,000 | 16,000 | 17,000 |
4. EMS Services
EMS is an international postal express mail service for documents and merchandise offered by postal operators of the Universal Postal Union (UPU) and connecting more than 180 countries and territories worldwide. EMS takes priority over other postal services.
EMS guarantees same-day delivery within Kampala and delivery within 48 hours, anywhere in Uganda.
5. ePosta Services
ePosta is a Post Office Information Management System that has revolutionised the Post Office by enabling it to offer its services online. It's a single platform that makes it possible for anyone to enjoy anyone's services offered by the Post Office online. Once you create an account and get a postal address, you can carry out any transactions and have real-time monitoring of all those transactions as they happen on any electronic device. You will receive instant notifications whenever you receive an item, and you can manage, track, and trace your items and mails in real time.
A virtual box can be yours for as little as Shs 20,000 per year.
How to get a postal address using the ePosta service
Visit

https://www.eposta.ug/

and create an account.

You will be prompted to enter your address and choose your preferred post office branch.

After finalising, you will be required to complete your payment through mobile money to open your virtual box.

Finally you will be assigned an address which you can use to receive mail.
What is the cost of sending mail through Posta Uganda
The cost of sending mail through Posta Uganda varies depending on the weight, size, and destination of the package. For countries in Zone 1, the cost of a large packet is UGX 59,400. For a letter or small packet, the cost is as low as UGX 3,000. FPlease see the pdf document attached below for a complete list of the new mail fees. A PDF document with tariffs for a complete, detailed list of new mail-delivery tariffs is attached.. These tariffs are still applicable in 2022.
How can you track a parcel?
Tracking can be done through the various offices located in all the major cities and towns in Uganda. In addition, users can track their parcels in detail by calling the phone numbers or emailing the company's website. Although Posta Uganda offers a limited tracking service, users can track their ESM parcels through the online platform on the official website. With the 13-digit Posta Uganda parcel tracking number, users can accurately track their parcels through the website.
How long does it take for Posta Uganda to deliver?
Postal Uganda delivery times can change due to several factors. Depending on the type of shipment, the type of service, the size and weight of the package, and the destination country where the package will be sent, the time users must wait for the package to be delivered may change. Some packages may take as long as seven weeks or more to reach their destination.
How do I contact Posta Uganda?
Posta Uganda has various points across the country. For the main branch in Kampala is;
Plot 35, Kampala Road Kampala P.O Box 7106, Kampala, Uganda
Tel: 256-414-255511-5,256-414-340915-9
Email: [email protected]
UPL WhatsApp line: 0741 566 374
Website: https://www.ugapost.co.ug/
What's Your Reaction?