A Guide to Shopping in Kampala - Where to shop in Uganda
Make the most of your visit with our tips on the best department stores, boutiques, shopping streets, and outlets Kampala has to offer.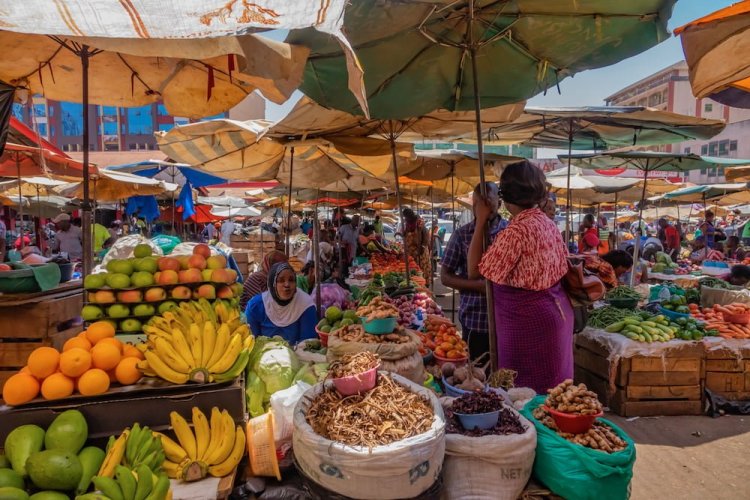 We've compiled all of our favourite streets and shops that you shouldn't miss while on vacation in Kampala, one of the best cities in Uganda for shopping. With these insider suggestions, you'll discover all the greatest locations, from renowned shopping areas to favoured niche stores. This is your guide to having a fantastic shopping day in Kampala!
Stores' opening hours in Uganda
Most stores are open Monday to Saturday from 8:00 AM to 6:00 PM. Some close at 7 PM or for an hour during lunch. On Sundays, some stores in the city centre and neighbourhoods will remain open.
MAIN SHOPPING AREAS
Given the size of the city, Kampala, you can find almost anything you would need if you know where to search. It's a good idea to start at the malls. Acacia is the nicest, Garden City is the largest, and the Village, Lugogo and Forest malls are also good bets.
Garden City Complex
With three stories lined with stores selling clothing, books, shoes, and Western food, this is as upmarket as it gets in Kampala. In addition to all of its stores, it is located in the heart of the city and has a food court, a movie theater, and a bowling alley. It is the ideal location if you're looking for high-end clothing, an expensive pair of shoes, a book to read, or some Western fast food. Avoid it and go to the Owino Market if you're searching for a more genuine shopping experience.
Markets
Besides chic and luxurious stores, Kampala is a great city to do some bargain hunting.
Owino Market
This market is by far the biggest and busiest in Uganda. It stretches all the way around Nakivubo Stadium in Kampala. Although it can seem overwhelming, this market is a unique experience. It consists of booth after booth lining up along crowded alleyways offering everything from used apparel to home appliances. Everything is quite affordable here, especially for those that negotiate because business owners are renowned for hiking prices for mzungus (tourists). Hard-bargain and take in the atmosphere. Keep an eye out for popular Western labels selling for dirt cheap.
Neighbourhood Markets
Nearly every neighbourhood in Kampala has a market. All of them are full of life, fascinating, and fantastic deals.
Popup Markets
A renowned Saturday market with excellent produce and other treats is held in Prunes. Weekend markets are held in Le Petit Village. Every month, Makindye Country Club hosts a flea market.
Groceries shopping
If you are not up for the chaos in markets, here are some recommended stores for a more laid back experience for your grocery shopping.
Capital Shoppers - Large, having excellent cheese, pastry, and meat areas, as well as a respectable produce variety. Several household items.
Chida Freshmart -A wonderful location with numerous enigmatic and intriguing-looking things that are exclusively Chinese-labelled. You can eat rice noodles.
Embassy supermarket - A tiny but well-stocked supermarket with all the standard fare and some goodies from elsewhere. It's suitable for cream, cheese, and cream cheese.
Italian Supermarket - A well-known store offers unexpected treats including Italian cold cuts, frozen fruit, salmon, and a wide variety of cheese.
Millennium - a modest-sized supermarket offering all the essentials, some fruit and vegetables, and a section for liquor. They sell savory flatbread in the Lebanese manner.
The Pantry - situated in Le Petit Village and The Bistro. They offer a wide variety of fine artisanal products, wine, and cheese.
Shax - Small store with a decent assortment of imported goods and cheese. where the Haribo and Maoam candy factories are located.
Carrefour - Modern with a dairy department, a big bakery, loads of fruit and vegetables, a quality meat counter, and. The best big-box store in Kampala.
Tusky's - Large chains frequently have locations that are less convenient. It rarely has imported goods but has the essentials at reasonable costs.
Hardware & Home Furnishings shopping in Kampala
Game - Hardware as well as many other things, such as alcohol and athletic items. Most likely has the item you weren't even aware you were looking for.
Hardware World - Lots of essential items at reasonably priced prices, and the streets nearby are lined with many stores selling tools and raw materials.
Villa Kololo - For affluent customers looking for hand-crafted, intriguing, and high-quality interiors and antiques, a beautiful furniture store is available.
Sports and Jerseys
You can find your preferred sports memorabilia in Kampala, whether you're a die-hard fan of rugby, soccer, or Ben Kiwanuka Street. One of the most well-known sporting goods retailers on this street is Katumwa Sports Centre.
Souvenirs & Ugandan Products
Banana Boat - Excellent African mementos that you can't get anywhere else. Nicer and more expensive than the markets.
Craft Village - Everything typical for crafts and souvenirs is gathered in one spot. arranged well. Shop around and compare pricing at different stalls.
Definition Africa - Amazing selection of high-quality t-shirts, posters, bags, clothing, and other items with African motifs. ideal for original gifts.
Exposure Africa - a variety of stalls selling various African crafts Make careful to haggle hard because many stalls sell the same things.
Flock of Birds - Small store featuring goods created by African designers. gifts, even useful stuff like colorful motorcycle helmets.
Kona - Stunningly selected store with a focus on jewelry, bags, and home goods. creatively mixes Ugandan and Indian customs.
Kampala Fair - a fair trade store offering a lovely collection of furniture, fine rugs, clothing for girls and boys, and accessories.
Everything Else
Nasser Road is best for

printing

. Colour Chrome does quality passport photos.

Try Game for

gardening items

and the street near Hotel Harambe for seeds.

Aristoc is best for

books and art

supplies.

For

pets

, Game is well-stocked, or try Aquaria Pet Shop.

Quality Cuts has the best

meat

.

Mukwano Road is awesome for

plants

.

Funz Video will stock you up with

movies and TV shows

.

Gadget Mania can

fix phone screens

.

The area around Kiyembe Lane is best for

fabric

.
Other Locations
Additionally, there are some fantastic chances to buy beyond the capital, such as in Jinja. Paintings, drums, Ugandan guitars, and local handicrafts are among the very unique products that are hard to obtain elsewhere that are sold in the shops lining Main Street.
Fort Portal is well known for its tea, and you can get some extremely high quality teas there, including some that are good for your health, including teas that fight allergies, obesity, cancer, viruses, and bacteria, among other things.
To wind up
Owino Market, the biggest market in Uganda, is located in Kampala and is arguably one of the most well-liked shopping places. To obtain the greatest deals, be ready to haggle. The enormous Garden City Mall, which has a bevy of stores spread out over three levels, is at the other extreme of the scale. The Uganda Arts & Crafts Village is the best place to find truly unique handicrafts from all over the nation that may be snatched for a steal for those who are good at haggling, while the Fair Trade Craft 2000 is a great spot to snag handmade fair trade presents and souvenirs.
If you feel there's anythin worth adding to our list, please leave us a comment.
(resources: map of kampala printout)
What's Your Reaction?