Muyenga
In Kampala, Uganda's capital and biggest city, there is a hill called Muyenga. The posh neighborhood that is situated on the hill also goes by that name. Sometimes Muyenga is referred to as Tankhill.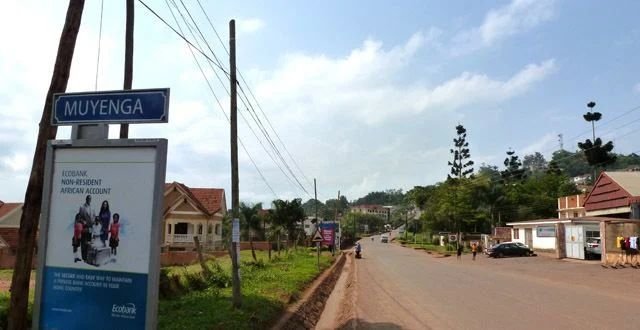 Location of Muyenga
Muyenga is situated in Makindye Division, one of Kampala's five administrative divisions. It is located southeast of the city's central business sector, about 8 kilometers (5.0 mi) away by vehicle. Kansanga to the southwest, Bukasa to the east, Kiwuliriza to the north, Kisugu and Kabalagala to the west, Kiwafu to the south, and Kyeyitabya to the southeast are its neighbors.
The 4,285-foot Muyenga hill, formerly known as "the rich man's slum," was constructed in the late 1970s. However, the true boom didn't start until after 1986, when a number of people, particularly those in business and government, bought land and erected pricey structures, defying municipal planning regulations. Because of this, the region has good homes but a disorganized road and drainage infrastructure.
Positively, Muyenga Hill is possibly the liveliest of all the hills in Kampala and not only commands the most breathtaking perspective of the city and the lake. This area's renowned "Kabalagala-Kasanga corridor" is lined with bars and eateries, many of which are open 24 hours a day.
Tank Hill is the nickname given to Muyenga Hill since it is home to the city's water storage tanks.
Points of interest
The following points of interest lie on Muyenga Hill or near it:
Water storage tanks of the National Water and Sewerage Corporation

Hotel International 2000 - from this hotel, you have an excellent view of Lake Victoria

Kampala International University (KIU) - one of the universities in Uganda

Acacia International School, Uganda

Diplomate Hotel

Kabalagala - Location of numerous restaurants, bars and nightclubs.

The British School of Uganda

Check out: Top 7 cool hangout spots in Muyenga, Tank Hill road
What's Your Reaction?