About Mbarara City
Mbarara is a city in the Western Region of Uganda. It is the main municipal, administrative, and commercial center of Mbarara District and the site of the district headquarters. Mbarara doesn't have a lot to tour about but incase you are considering Mbarara tourist attractions, you can go have a day trip to Lake Mburo National Park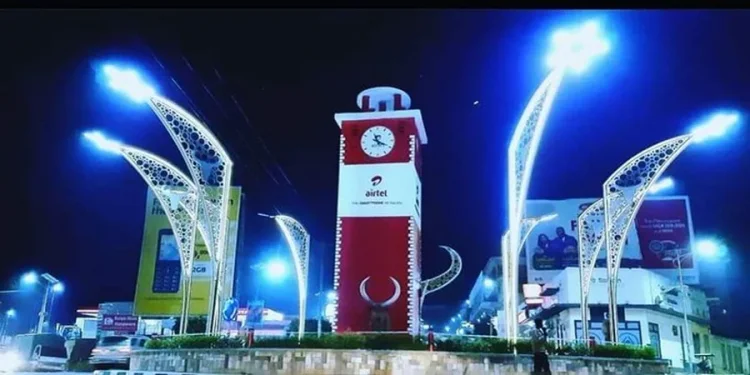 Mbarara City is a city in the Western Region of Uganda and the second largest city in Uganda after Kampala. The city is divided into 6 boroughs/divisions of Kakoba Division, Kamukuzi Division, Nyamitanga Division, Biharwe Division, Kakiika Division, Nyakayojo Division. It is the main commercial center of most of the south western districts of Uganda and the site of the district headquarters.
In May 2019, Uganda's cabinet granted Mbarara a city status, which started on 1 July 2020.
Location
Mbarara is an important transport hub, lying west of Masaka on the road to Kabale, near Lake Mburo National Park. This is about 270 kilometers (168 mi), by road, southwest of Kampala, Uganda's capital and oldest city. The city lies at an average elevation at about 1,147 meters (3,763 ft) above sea level
History
Ankole (Mbarara) District was founded in 1901. The abolition of the Ankole federal and kingdom government in 1967, gave rise to Mbarara District Local Government (MDLG). Mbarara, the main town of Ankole District, became a township in 1957. Following the Coup of 1972, the name Ankole District was changed to Mbarara District, and the township was transformed into a municipality in 1974.
In 1973, Bushenyi District was created out of Mbarara. In 1995 Ntungamo District was created and in 2002, the sub-county of Itojo, formerly part of Mbarara, was added to Ntungamo District. In 2005, the boundary was significantly reduced and the district was further split into three other district Local Governments namely, Isingiro (comprised of Bukanga and Isingiro counties), Kiruhura (comprised of Nyabushozi and Kazo counties) and Ibanda (comprised of Ibanda County).
The subdivision left the current Mbarara with two counties of Kashari North and South after the creation of Mbarara City and Rwampara District, Rwampara District was created on 1st July 2019 and Mbarara City on 1st July 2020.
The district was named after its municipal center, the city of Mbarara, where the district headquarters is located. It is said that the word 'Mbarara' is derived from a common type of grass in Mbarara known as 'emburara'
Climate of Mbarara
The topography is a mixture of fairly rolling and sharp hills and mountains, shallow valleys and flat land. The soils are generally sandy, clay and slightly laterite lawns, suitable for cultivation.
Between the driest and wettest months, the difference in precipitation is 94 mm | 4 inch. The variation in annual temperature is around 2.4 °C | 4.3 °F. The month with the highest relative humidity is November (76.93 %). The month with the lowest relative humidity is July (53.76 %). The month with the highest number of rainy days is October (22.37 days). The month with the lowest number of rainy days is July (3.67 days). Mbarara is in the middle and the summers are that easy to define.
Points of interest
Mbarara Airport

- A public airport, located about 10 kilometers (6.2 mi), by road northwest of town, along Mbarara-Ibanda highway.
Attractions in Mbarara
Sanga cultural village

; it is a cultural village with a museum of the ankole kingdom, and a continental restaurant, with lodging facilities.

Igongo cultural center

. If you are still interested in more cultural experiences after visiting the Igongo Cultural Center, this is probably the next best place to go. This Center showcases the cultural heritage of the Bahima (a subset of the Ankole tribe).

Ankole long-horned cattle.

Ankole cattle is why Mbarara is referred to as the land of milk and honey. The Ankole cattle are strong and can survive in harsh conditions. They grow long striking horns and are generally less susceptible to diseases. Unfortunately, cross breeding with the smaller Zebu cattle is threatening this unique species.

Lake Mburo national park

.

Lake Mburo National park is located only thirty minutes away from Mbarara by road. It was once part of Mbarara city but with the creation of new districts, the park now falls under Kiruhura district. Lake Mburo National Park is one of the smallest national parks in Uganda but with amazing activities in store for those who visit it. It is the best place to see Zebras while on a safari in Uganda.

Lakes in Mbarara.

Mbarara has several water bodies passing through its boundaries. The most prominent ones are Lake Nakivale, River Ruizi and Lake Kachera.

Mbarara town market. Mbarara is a fast developing city and you can't leave without going for a full city tour. For one to experience the kind of life in a city, the first place to go to are the local markets.
Abagabe tombs

. This is where the royal families of the Ankole kingdom are buried. The last king of Ankole is buried at the Nkonkonjeru tombs in Kakika. It is also where King (Omugabe) Gasyonga, Omugabe Kahaya II and other members of the royal family are buried.

Community walks
Accommodation in Mbarara
There is perhaps more accommodation in Mbarara than in most other towns or cities in Uganda, and given Mbarara is relatively small in size and centrally planned, it's not hard to find suitable accommodation in the small city area to suit all budgets.
Lake View Resort Hotel

Palm Heights Hotel

Emburara Farm Lodge

Hotel Triangle Mbarara

Pinnacle Hotel

Wagga Resort Limited

Palace Hotel

Kosiya Hotel

Grand Holiday International Hotel

Easy View Hotel

Pelikan Hotel

Pelikan Hotel

Agip Motel

Oxford Royal Hotel

Hotel B Plus

Meliva Guest House

Rwizi Arch Hotel

Jameson Resort Hotel Ltd

Sammy Guest House

Japs Motel

Serene Hotel

Arcadia Lodges Lake Mburo

Nyore Hillside Green Acre Homes

etc
How to get to Mbarara
Mbara district is reached by either public or private means; the private means is the most interesting means to reach Mbarara town. There are buses, taxis and special hire that make trips to and from Mbarara. The global bus company is the most famous for the trips to Mbarara town, however others like jaguar executives go through Mbarara town towards its journey to Rwanda. The other bus companies that operate transportation of passengers and their goods include indignity, honest bus, swift safaris, Link, horizon coaches, GASO Bus Company, among others. For any buses you choose, the average fares usually range between UGX 20000 to UGX 40000.
Sources
What's Your Reaction?