The Ultimate Guide to Buying African Art in Uganda
Uganda has a rich cultural heritage, and purchasing African art is one of the finest ways to experience this tradition. Nevertheless, with so many alternatives accessible, it can be difficult to determine where to begin. In this comprehensive guide to purchasing African art in Uganda, we will examine the various forms of African art available in Uganda, where to purchase them, and how to make the best informed selections possible when purchasing African art.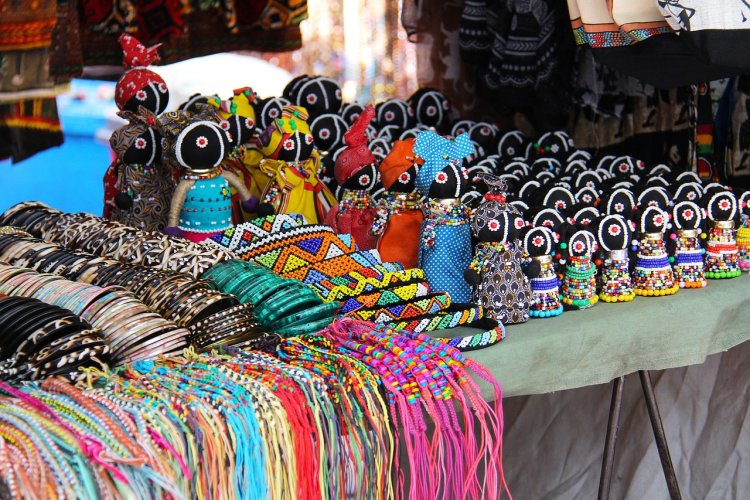 Understanding African Art in Uganda
African art is a significant component of Uganda's cultural history, showcasing the country's diverse ethnic groups and their rich artistic traditions. It has been utilised to tell tales, document history, and transmit cultural traditions. It has significant spiritual and religious roots and is utilised in religious and cultural activities. It is also an essential economic driver for many Ugandan towns, providing employment for local craftspeople and helping to the expansion of the tourism industry.
In Uganda, African art takes various forms, including sculptures, paintings, textiles, and more. Understanding the significance of African art in Uganda's culture is vital when looking to buy African art in the country.
Where to Buy African Art in Uganda
In Uganda, there are numerous places to acquire African art, including galleries, markets, and street vendors. When making a purchase, it is vital to assess the advantages and downsides of each option. Visiting art galleries in Uganda offers a more organised shopping experience with artwork of greater quality, but at a higher cost. Instead, shopping at markets or from street vendors affords the ability to haggle prices, but carries the danger of acquiring low-quality or counterfeit artwork.
What to Look for When Buying African Art
While purchasing African art, it is necessary to assess the piece's quality, style, and symbolism. Knowing the cultural and historical context of an artwork can also assist you in making more informed selections. Also, it is essential to recognise false or low-quality African art, which is prevalent in various Ugandan markets.
Here are my top 8 places you can find Art trinkets in Uganda:
Ndere Centre

. 'A home for cultural information' Along the Ntinda – Kisaasi road, in the Kampala suburbs. It is a place to lounge, relax, let your hair down, and take a break on a free evening. Wednesdays and Fridays at 7 pm, and Sundays at 6 pm, they host cultural nights. Here is the place to satisfy every cultural curiosity you may possess. Cultural nights consist of songs and dances from Ugandan tribes that are designed to transmit historical knowledge, recount stories from the past, demonstrate expertise, and finally entertain the guests. Foreign adults pay $25, while children pay $8 and Ugandan adults pay $14. It is open every day from 8 a.m. to 12 a.m., allowing visitors to admire the gardens and artworks by a variety of young, bright local artists, some of which can be purchased or contacted directly.
Exposure Africa -

The craft market next to Daisy's Arcade on Buganda Road in Kampala is the city's largest, with over 30 stalls. Almost all of the products sold here are imported from Kenya, but few Ugandan vendors would want you to know that. There will be different costs for identical or comparable things, and the best strategy is to haggle.
Uganda Crafts 2000 Ltd

. This is a non-profit wholesale and retail store for Fair Trade Crafts. They ship Fair Trade goods around the world and also operate a local store where tourists visiting Uganda can purchase a selection of Ugandan, Kenyan, and Congolese art and craft items. The shop is located at DLCO-EA House, plot 32-36 Bombo Road, Kampala, Uganda, between Teacher's House and Bible House, in the west-facing basement shop. The good news is that when you purchase an item, you are helping the disadvantaged, including orphans, widows, those suffering with HIV, single mothers, those with inadequate education, and individuals with physical disabilities.
Uganda Art and Craft Village

near the national theatre - This location gives the impression that most Kampala visitors end up here. Several of the kiosks are stocked with tourist trinkets, including as handcrafted things from Uganda, Uganda Rwanda, and Handmade Shoes - Kampala shopping even Congo. You can find a variety of handicrafts, ranging from wood carvings to leather items, Ugandan shirts and skirts, beautifully carved Ugandan chairs and tables, and nature scenes, among others, although it is customary to compare costs between shops.
Friday Craft Market -

At the Friday Craft Market on Ggaba Road in Nsambya, you can practise your haggling talents with the artists and makers of the wares. Every Friday, there is an additional opportunity to purchase crafts carvings, locally-made African-style shoes and sandals, and even Kenyan things such as soapstone chess sets, among other items. Here, prices appear to be somewhat lower than in other markets.
Banana Boat

- has three unique shops in Kampala that are easily accessible and less than ten minutes apart. Each store is unique, but the Banana Boat shop in Kisementi has the largest range of indigenous art. They all carry upscale local wares such as superior batiks, jewellery, carvings, and metal in addition to wares from Uganda and other African nations. There are even Congolese carvings. Its stores are located in upscale shopping malls, such as Garden City Mall on Yusuf Lule Road, Shoprite Lugogo on Jinja Road, and Kisementi on Cooper Road — in close proximity to the recently opened Acacia Mall. All stores sell exquisite African handicrafts and tribal art, with a focus on home and interior décor sources from around the continent. From finely woven baskets to handcrafted leather sandals, each item is curated from the work of renowned artisans. Banana Boat also enjoys designing and creating handicrafts with Ugandan women's groups, families, and small workshops that combine traditional skills with innovative concepts.
Afriart gallery

. Art enthusiasts should not pass up this opportunity. Since its founding in 2002, it has shown modern art. Afriart, located on Kenneth Dale drive in Kamwokya, showcases a number of exceptional artists, including Singi Mlengeya, Sanaa Gateja, John Baptist Ssekubulwa, Arim Andrew, and Lilian Nabulime. Contemporary portrait paintings and sculptures with beautifully curved surfaces are shared. Please visit their website for additional information about the magic you could take home.
Nommo Gallery

is Uganda's National Art Gallery, showcasing exhibitions of amazing works of art and craft by both Ugandan and international artists. You will find artworks from both East African countries and local artisans. The Centre also features a snack bar that boasts "the best African dishes delivered with the best spices and ambience," as well as the Craft Village, which sells locally crafted goods. Nommo Gallery is located in Plot 4, Victoria Avenue, Nakasero - Kampala, in close proximity to Sheraton Hotel.
Where else to buy Souvenirs (besides Kampala)
You can still discover African souvenir crafts for sale outside of Kampala. Kampala is a significant marketplace, and you will not find as many possibilities in these other locations. Still, you will find more regional art. For instance, in Bwindi you will find a greater number of mountain gorilla art carvings than in Kidepo.
Common places to look for souvenirs outside Kampala.
The bigger towns closest to the various national parks.

The small towns near the national parks.

Entebbe Town and near the airport.

Most of the major towns (Mbarara, Gulu, Forportal, Kabale, Kasese, Arua, Kitgum, Jinja e.t.c)
If you are travelling with a guide, it is best to ask him or her as he or she knows the area well and may also be familiar with the vendors in these areas.
You are able to meet the person whose family will directly benefit from your purchase of local art and crafts, which is a great feature of these establishments.
Typically, people have paid for their children's college educations through such minor purchases. This will strengthen your connection to Uganda, the art you purchased, and the individual who sold it to you.
Popular African Artists and Artworks in Uganda
Artists in Uganda create both classical and modern works in the African tradition. Traditional sculptures, masks, textiles, and contemporary paintings are some of the most popular forms of African art and are widely collected in Uganda. Appreciating the cultural and historical value of these works of art requires first comprehending their significance.
How to Display and Care for African Art
Once you've made an investment in a piece of African art, you'll want to make sure you're giving it the attention it deserves. Having African artwork on display in your home or workplace can give the room a sense of vibrancy and cultural diversity. The longevity and preservation of various forms of African art depend on proper care.
Conclusion
Buying African art in Uganda is a wonderful opportunity to explore the country's rich cultural heritage and to help local artists and merchants. By understanding the many types of accessible African art, where to get them, and what to look for when purchasing, you will be able to make informed judgements while purchasing African art in Uganda. Buying African art in Uganda is an unforgettable experience, whether you're an art aficionado or trying to add a cultural touch to your home or office.
What's Your Reaction?