What to Bring on a Hike: A List of Essentials for Hikers in Uganda
What should I bring on a multi-day hike, and why is each item so important? When going on a day hike, what should I pack in my backpack? How much equipment do you think would be excessive? And what should every hiker have in their pack to be ready for anything, including the elements and unexpected events? Where can I put everything so it doesn't weigh too much to carry? In order to help you get ready for your hike, multi-day trek, or outdoor adventure in Uganda, this Ultimate Hiking Essentials Checklist aims to answer all of these questions and more.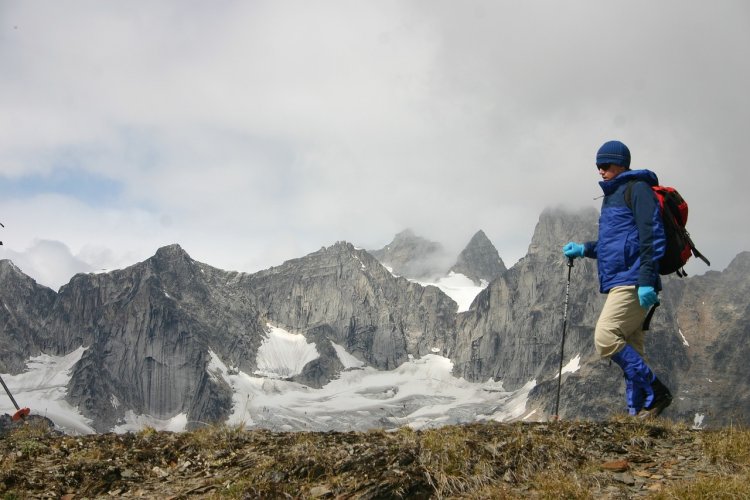 One of my favourite ways to experience a new place is by going on a long hike or trek. I've hiked all over the world, from the peak of Mt. Rwenzori to the depths of Bwindi Impenetrable Forest, and have perfected my packing skills for trips of varying lengths and climatic conditions. The reason I'm taking the time to research the best hiking necessities and equipment is to ensure that we're ready for any kind of weather.
Please keep in mind that the following tips are more relevant to multi-day hikes where you have your food and lodging sorted out in advance (I.e., at guest houses, lodges, home stays, or even with a trekking agency that takes care of carrying your tent and food). For a solo camping trip, you'll need to bring supplies like food, tents, and stoves in addition to the items listed below. To quickly locate the material that is most relevant to your interests, please use the table of contents below.
Summary
When it comes to hiking equipment, don't make the same mistakes I did. Some of the myths I heard about what to bring on a trek are debunked below.
Bring everything with you.
Your regular hiking gear kit will likely be inadequate for most multi-day hikes, but you will have plenty of opportunities to rent or buy additional gear. For instance, it's impractical to bring cumbersome sleeping bags on a trip because you'll only use them occasionally. Find out what services are offered and how much they cost on the ground by conducting thorough research. If you have any questions about the hike, don't hesitate to ask the tour company you're going with or to reach out to other solo travellers who have done it.
Hiking requires the use of the best equipment, which you must acquire immediately.
Some of the latest innovations in hiking apparel are great for reducing weight, blocking the wind, keeping you dry, and wicking away sweat. However, we advise prioritising the basics of hiking equipment, such as wearable, breathable, lightweight, and easily layered clothing. The ascent to the top of this mountain is not like that of Everest. If so, you should probably read another article. Seeing locals sauntering by in flip-flops can help put things into perspective regarding how much hiking gear you really require. In this case, extra spending is unnecessary. Invest in high-quality items that will last a long time, but avoid flashy, cutting-edge gadgets in the name of adventure.
Camping is an essential part of any serious trek.
All of this is based on personal opinion. It's possible that going camping and hauling around all your own gear will help you feel more self-reliant and accomplished while also allowing you to connect with nature on a more profound level. However, I disagree with the statement that being able to sleep under the stars makes hiking more enjoyable. Some of my favourite hikes (Karamojong, Bwindi, etc.) were especially memorable because of the local culture and human interaction dimensions surrounding my sleeping and food arrangements with local families.
We find true spiritual nourishment in the encounter between nature and humanity (and the humanity that responds to its environment).
Tips for Hiking Gear and Gear Organization
My philosophy and principles for efficiently packing for a hike allow me to maintain maximum mobility with minimal bulk.
Layers are essential for hiking attire.
This holds true for any kind of travel, be it long or short, but particularly for mountaineering. Extreme fluctuations in temperature are possible throughout the day. Never wanting to be caught unprepared for the elements, I always make sure to pack an extra layer. At low altitude, even if the days are warm, the nights could be quite chilly.
Packing for an overnight hike requires a change of clothes for sleeping and a change of clothes for resting.
It is recommended that even the most minimalist of travellers bring along an extra set of pyjamas to use as a sleepwear alternative at the end of the day. These garments will keep you dry (critical if you've been caught in the rain), warm, and relatively clean (in comparison). Also, by using this method, your damp and smelly garments will have an opportunity to dry and air out while you sleep. You can put on your hiking gear again the following morning.
Selecting a Hiking Backpack
The size, fit, and comfort of your hiking backpack are crucial because you will be carrying all of your gear on your back up and down mountain passes. If you're going hiking, make sure you have a backpack that's big enough to hold the things you'll need (such as water, a jacket, rain gear, sunscreen, etc.), but not so big that it slows you down.
How many days you plan on hiking, where you plan on sleeping and eating, and the weather will all affect how much space you need in your backpack. Do not risk having your gear soaked in the event of a storm; pack a rain cover.
Clothes for Hiking
See below for a rundown of the gear we each bring on a hike lasting 5–10 days. If your hike is shorter in distance, you won't need to bring as many clothes, but if it's longer, you can get by with the same number of items.
You can "recycle" your hiking clothes more often or find a way to wash them en route for longer hikes and treks. To recycle something, simply flip it inside out, let it air out, and wash it. The best way to extend its useful life depends on your tolerance level and the specific circumstances. If you're wet and uncomfortable, it doesn't matter if you don't stink (which, let's face it, you probably do).
In my opinion, the best way to ensure that you always have clean (ish) clothes to change into after a day of hiking is to keep your hiking clothes and your sleeping clothes (or evening clothes) separate (see above for more details on this). Sleeping attire and other items not currently in use should be stored in a plastic bag or Ziploc container to prevent moisture damage.
One pair of hiking pants

with plenty of secure zippers and buttoned pockets for storing essentials like a phone, cash, tissues, etc. This is especially important for women because many styles of women's hiking pants have very few or no pockets at all.

Thermal underwear (top and bottom):
Two or three t-shirts without sleeves

: Choose either quick-dry or regular cotton for the most comfort and adaptability. The bright colours of the shirts also make it simple to locate one another, even if you're all moving at different rates of speed during a hike.

One pullover or zipped shirt

, for use over a T-shirt as an extra layer against the cold or the sun. For pyjamas or a night in bed, I prefer cotton leggings or yoga pants.

Towels

: as many as you feel like bringing along. Because underwear is small and lightweight, you have some leeway in this category.

3 pairs of socks

:

Jacket that is completely waterproof:
Waterproof Pants:

In the past, I've borrowed or rented a pair of waterproof pants from a local trekking agency, but I recently bought a pair of lightweight, pull-on biking pants specifically designed to keep the rain out. They compress into a tiny pouch, taking up almost no space in your bag and keeping you dry even when the skies open up.

In the event that I anticipate experiencing significant rain while hiking, I will also bring a

waterproof poncho

to wear over our backpacks.

Thin puffy coats or light down coats.

Ask in advance if you need

mid- or high-support hiking shoes

for ankle support if you have a specific trek or hike in mind, as this may affect your choice of footwear.

Sandals or water footwear:

After a long day of hiking, your feet probably need a rest and a break from their restrictive footwear. However, footwear is still required for trips to and from the bush or outhouse. At such times, the most appropriate footwear consists of sandals, river shoes, or even socks (yes, forget the fashion police).
Other important hiking gear
It is arguable that a sleeping bag liner is not essential, but it is desirable to have one. Whether you're staying in a homestay with provided bedding or renting a sleeping bag, you can't help but wonder when anything was properly laundered. A sleep sack with a pillow cover can provide a clean barrier between you and your surroundings.

Generally, I do not bring a sleeping bag because I prefer to rent one locally if we need one. This saves us considerable space in our luggage.

Quick-Drying Travel Towel: Washing your hands and face at the beginning and end of the day is always recommended. Expect neither hot showers nor running water during treks. On rare occasions, however, you will be able to take a couple of exceptionally pleasant bucket baths.

Silicone hearing protection: A good night's sleep is of the utmost importance for your health while hiking. And despite the fact that you may be sleeping in the middle of nowhere, roosters, howler monkeys, birds, lions, and other trekkers will all conspire to keep you awake. This is where earplugs come to the rescue and help silence the noise.

On some hikes, a walking stick is highly recommended, especially for steep descents. Two or one walking stick, you inquire? Typically, a single walking stick Using two walking sticks, however, will provide you with greater stability.

Leatherman: A multi-tool device with a knife, bottle opener, and screwdriver is quite useful when hiking. We use it frequently for slicing cheese, vegetables, bread, and other foods for picnic stops.

Headlamps provide illumination while leaving your hands free. If you are staying with families in guesthouses or homestays, you may discover that they do not have electricity at night or in the bathroom or outhouse, which is a particularly hazardous place to trip in the dark. Headlamps are, of course, an absolute necessity when camping.

Refillable water container: I carry a one-litre refillable water bottle and refill it with purified or clean water along the way. Even if your trek offers bottled water for sale, resist the temptation to purchase it. In villages throughout the world, plastic bottle waste is a major problem.

SPF, a hat, and sunglasses

: Bring the strongest SPF sunscreen you can find and always wear a hat. The sun's rays are exceptionally powerful at altitude, and you'll find yourself especially exposed when there isn't a cloud in the sky. Moisturising skin cream and lip balm (with SPF): Creams and moisturisers may sound extraneous, but they can make a difference. Numerous mountain treks pass through the high desert, where you will be exposed to both intense sunlight and dry conditions.

Your skin and lips will dry and crack to discomfort if you don't keep them moist.
Items for Personal Hygiene and Toiletries
Hand sanitizer gel and soap

: one of the best ways to avoid becoming ill is to wash your hands thoroughly and often.

Toilet paper or tissue packets

: one roll, used sparingly. Better to be self-sufficient here. No explanation is needed. In addition, I frequently carry a pack of tissues in my pocket for such situations.
First Aid Kit and Medicines
Basic first aid gear I recommend packing: Band-Aids; aspirin or Tylenol; rehydration or electrolyte packets; and anti-flu powder.

Care for your feet by addressing any hot spots or blisters as soon as you feel them, as they can become extremely painful very quickly.

Medicines: You may be miles or days away from any doctor, so be sure to have some basic medicines with you in case you (or others) fall ill. Having some basic medications with me, such as Amoxicillin (or another basic antibiotic), has allowed me to immediately address medical issues and continue my journey.
Note: You can easily stock up on medicines at pharmacies in the country. Basic medicines such as the ones listed here above will likely be cheap and will not require a prescription.
Hiking Snacks and Food
Snacks: Even if your meals are provided to you on a trek, it's sometimes nice to have a little something to nibble on between stops. Typically, we bring a small supply of Snickers bars, granola or power bars, peanut butter, and crackers. You'll want a little bit of both salty and sweet foods.
Electronics gear and chargers, batteries, memory cards:
It's usually better to assume that you won't find electricity along your trekking route. If you do, consider it gravy. Be sure to ask your trekking guide or agency, or other route-experienced travellers. Bring additional memory cards for your camera so that you have ample space to record photos and videos. This implies that you should bring extra batteries for your camera, headlamp, and any other battery-powered devices. If there is electricity along your route and you wish to recharge your devices, you should bring rechargers.
The Ultimate Checklist of Hiking Essentials (PDF Download)
To assist you in packing and preparing for your next hike with the proper equipment, we have created a simple, one-page, downloadable hiking packing list. How to use this comprehensive list of hiking necessities:
Print out a copy or save a version to your phone (that's what we do now).

Review the list as you prepare for your hike or trek to ensure you have everything you need. If not, the linked items on the list go to recommended gear that you can purchase online or look for in a shop.

When you are ready to pack for a hike or trek, lay out all of your trekking equipment and go through the list item by item. Before placing items in a suitcase or backpack, double-check that everything is present.
What's Your Reaction?