Societies in Uganda
Ugandan Societies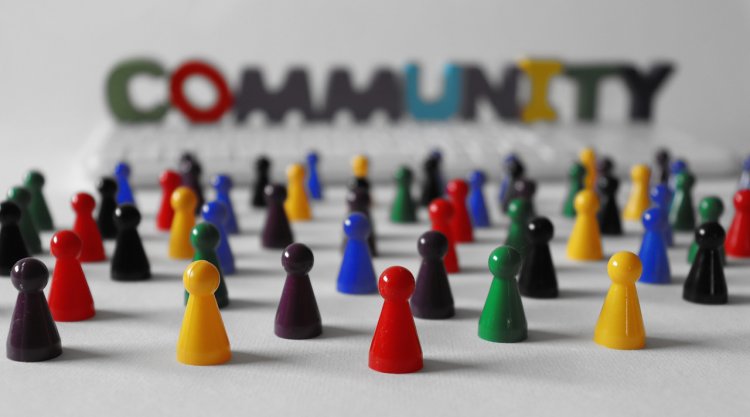 The Uganda Law Society is the Bar Association for lawyers in Uganda. From negotiating with and lobbying the profession's regulators, government and others, to offering training and advice, we are here to help, protect and promote lawyers across Uganda.
The Uganda Law Society also provides professional services, resources, support and benefits to its members and engages in activities designed to improve access to justice.
Established in 1953, the Irish Society in Uganda is one of the most active societies in Uganda. The Irish Society aims to facilitate social contact between Irish people, people of Irish descent and anyone who has an interest in Ireland by acting as a network that brings people together through cultural and social events. Over the years, the society has organised a diverse range of social and cultural events. The society in particular seeks to support newly arrived and elderly members who may not necessarily have a support network in Uganda.
The highlight of the society's year is the St Patrick's Ball and related events every March, where money is raised for a host of charities operating in Uganda. For further details you can email [email protected] and follow the Irish Society on Twitter and Facebook.
The Uganda Red Cross Society (URCS) is the leading humanitarian organization in Uganda. Since its inception in 1939 as a small women's emergency organization, URCS has developed over the years into a formidable well-respected humanitarian agency. In 1941, it became a branch of the British Red Cross. The URCS was recognised by an "Act of Parliament in 1964" and admitted as a member of International Federation of Red Cross and Red Crescent in 1965.
Head office Contacts
Plot 551/555 Rubaga Road.
P.O. Box 494, Kampala Uganda.
Tel: (256) 414 258701
Tel: (256) 414 258702
Email: [email protected]
Internet Society Uganda Chapter seeks to promote open development, evolution, and use of the Internet for the benefit of all urban and rural communities while working with different like –minded institutions Uganda. The Internet Society Uganda Chapter is part of the Internet Society, a global organisation with over 100 organisational and more than 44,000 individual members in over 80 Chapters around the world.
Contact
Tel: +256-312202393, +256-791032473
Adress: Plot 10 Kenneth Dale Drive, Kamwokya
WCS has been supporting conservation in Uganda since 1957 and we have supported conservation projects almost every year since this time, making WCS the oldest organization supporting conservation in Uganda.
The Pharmaceutical Society of Uganda is the professional body for pharmacists in Uganda, established under the Pharmacy and Drugs Act (PDA) 1970, cap 280 of the constitution of Uganda. They set standards to promote good professional practice enforcing practice ethical conduct to Pharmacists.
Contact
Adress: Pharmacy House, Plot 1847 Kyambogo Banda
P.O.Box 3774 Kampala Uganda.
Tel: +256 414 348 796 / +256 392174280
Email: [email protected]
Making the world a better place to live in, through promotion of membership and the general community
UKS was registered as a National Organisation within the International Kolping Society during the International Convention at Innsbruck, Austria in 1982. This was five years after the founding of the first Kolping Family of 22 members at Munteme Parish Hoima Catholic Diocese on 4th December 1977 by Rev. Fr. Karl Hartl, M. Afr.
Contact
National Office
P.O. Box 76, Hoima,Uganda
Tel: +256-465-440165
Tel: +256-465-423059
Fax: +256-465-440313
E-mail: [email protected]
Uganda Society for Disabled Children is a local Non-GovernmentOrganisation (NGO), committed to recognising and equalising the rights for children with disabilities. USDC's main aim is to help children with disabilities and their parents to access the resources and opportunities to enable them achieve their full potential and lead fulfilling lives.
The society currently operates in 14 districts including Kampala demystifying Inclusion, engaging in policy advocacy with National CSO networks and Government to foster learning and ensure that inclusive policies are conceived that support the unique learning needs, health Outcomes of children with disabilities, and uphold their rights to grow and thrive.
Contact
Plot 112 Owen Road, Mulago Hill
+256 703 417 044
Having been established and registered in 2011, the Uganda Cancer Society received support from the American Cancer Society in 2015 to establish a functional secretariat to effectively implement cancer control programs in Uganda. As such a dynamic team was recruited and this include; Finance & Administration Officer, Project Coordinator, Programs Officer, Executive Director and Mobilization Officer. The team is charged with organizational and structural development alongside coordination
Contact
Upper Mulago Hill Road,Old Mulago
P.O. Box 7242 Kampala Uganda
Tel: +256 392178067
Email: [email protected]
What's Your Reaction?