How To Easily Transfer Money In Uganda.
There are many different ways that you can send money to Uganda. You can use a money transfer service or a bank. You can also use a money order or a wire transfer. If you want to send money quickly and easily, then the best way to do it is with a money transfer service. When you use a mobile money transfer service, you will be able to send your money very quickly. The money will usually be delivered within seconds, and it will be very easy to use.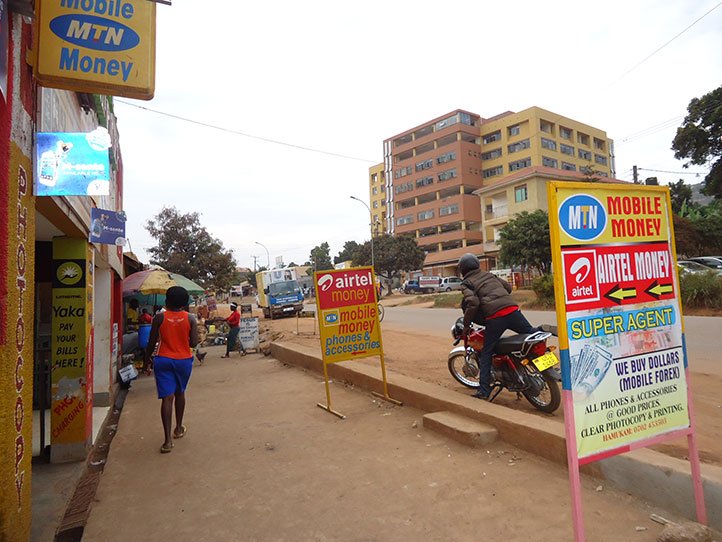 1. Introduction
The transfer of money in Uganda is as easy as anywhere else in the world. With numerous money transfer companies available, you surely can't fail to find what works best for you.
2. How to Send Money to Uganda
One can choose to move money from point A to point B with cash, but with the digital trend, there are a lot easier ways to move money around. The most common are mobile money services and bank transfers. Mobile money services were first introduced in March 2009
3. What are the options for transferring money?
Mobile Money: This is a service provided by the major telecom companies in Uganda but other companies have come up to join in on providing the service;
MTN Mobile Money

Airtel Money

Micropay Uganda

Mcash Uganda

Interswitch East Africa

Pegasus Technologies

Uganda Telecom

PayWay

Eeezy Money
Bank Transfer: We will not go into much detail about banks because this is the oldest way money has always been transferred. Here is a list of the major banks available in Uganda.
Afriland First Bank Uganda Limited is a Ugandan bank.
4. Which option is the best for you?
One of the defining factors for choosing the best money transfer option is the amount of money in the transaction. Mobile money is best for small transactions, whereas banks can handle large transfers. Mobile money transfers are further limited in the value of the transactions that can be done per day. The banks may have higher limits, and these limits can be further raised on request.
5. How to choose the best money transfer service in Uganda
Cost and transparency

. There is no doubt that cost is one of the key factors in choosing a money transfer service. As with any service, fees will play a major part, so you will want to find the cheapest way to send money, especially if you are someone who transfers funds regularly.

The need for speed

The time taken to make a transfer is an important factor for senders and receivers. If you are transferring money regularly, you expect the funds to arrive as quickly as possible, especially when you need to make emergency transfers.

network strength and connectivity.

Because speed must be matched by reach, you should look for a dependable network that connects the corridor and location that you want.

Security and reliability

. When you use a money transfer service you want security as well as affordability. You want the confidence that your provider is reliable and that your transaction will arrive as intended.

Versatility, convenience, customer service

. As technology has developed and the number of money transfer operators has multiplied, so have the channels for international transfers.

Valued-added services

. Money transfer operators are beginning to develop other financial services to help senders and recipients.
6. Tips for transferring money safely
There are now more mobile money users in the world than bank users. In 2017, the global volume of mobile money transactions was $529 billion, up from $429 billion in 2016. This trend is only going to continue as more people around the world adopt mobile money services.
If you're looking to transfer money using a mobile money service, there are a few things you should keep in mind. Here are some tips:
Make sure you have the correct mobile money service for your country.

Familiarise yourself with the fees associated with transferring money.

Make sure you have the right phone number.
for internet-based mobile app wallets like Payway, Wave, and Mcash. First, make sure you have the right app for your mobile phone. There are a variety of apps available, so make sure you choose one that is reputable and has a good rating.
Secondly, be aware of the exchange rate before you make a transfer. This will ensure that you are getting the best deal possible.
And finally, make sure you have enough money in your account to cover the transfer.



What's Your Reaction?