Uganda Airlines: Reviving East African Air Transport
The Ugandan government decided to bring back Uganda Airlines as part of its plan to boost tourism and economic growth.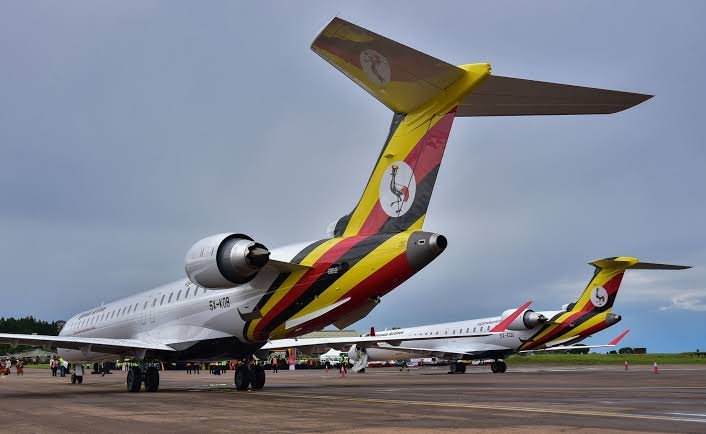 Uganda Airlines is the country's flag carrier, with its headquarters in Entebbe, a city on the shores of Lake Victoria. The airline has a long history, having been founded in 1977 and operating until 2001, when it was dissolved owing to financial difficulties. Uganda Airlines was resurrected in 2019 with the intention of expanding air connectivity in East Africa and encouraging tourism in the region.
Reviving of Uganda Airlines
The Ugandan government decided to bring back Uganda Airlines as part of its plan to boost tourism and economic growth.The airline's resurrection was also viewed as an opportunity to provide East African travellers, who had limited options for air travel within the region, with new options.
The revitalization of Uganda Airlines was not devoid of obstacles. Due to challenges with funding and agreements with suppliers, the process was delayed, resulting in the maiden flight occurring two years after the airline was originally scheduled to begin operations. However, the Ugandan government persisted, and the airline's inaugural flight to Nairobi, Kenya, took place in August 2019 after years of delays.
Fleet and Destinations
Currently, Uganda Airlines has a fleet of four aircraft, including two Bombardier CRJ 900s and two Airbus A330-800neo. Uganda Airlines became the first African airline to operate the A330-800neo with the acquisition of Airbus aircraft in December 2020. Currently, as of writing this article, the airline serves over ten destinations in Africa, including;
Nairobi

Juba

Bujumbura

Dar es Salaam

Mogadishu

Dubai

Johansburg

Kilimanjaro

Kinshasa

Mombasa
The airline intends to extend its fleet and services to cover more locations across the continent and beyond.
Quality of Service and Client Experience
Uganda Airlines seeks to provide its passengers with a pleasant and comfortable flight. The airline provides a number of facilities, such as in-flight entertainment, Wi-Fi, and a selection of meals and beverages. There are three service classes available to passengers: economy, premium economy, and business class. The workforce of the airline is trained to deliver great customer care and ensure a stress-free experience for passengers.
Passengers have given the airline favourable feedback, with many praising its service and amenities. Passengers have likewise praised the airline's dedication to safety and dependability.
Economic Impact of Uganda Airlines
Uganda Airlines has had a substantial impact on the economy and tourism industries of the country. The airline has produced employment opportunities for Ugandans in the airline business as well as in tourism and other associated industries. In addition to attracting more tourists, the airline's flights have contributed to the country's economic prosperity.
Uganda Airlines has contributed to the expansion of air travel in East Africa, which is anticipated to have a positive effect on the economic prosperity of the region. The airline's alliances and collaborations with other airlines in the region have contributed to the development of a more integrated air travel network, which is projected to benefit both travellers and the economy of the region.
Uganda airline tickets: how to book a ticket
There are easy channels via which you may reserve your Uganda crane flight ticket. You can book flights through the airline's reservation line at [email protected] or online at www.ugandairline.com. If you have any further questions, you can contact the call centre, which is open 24 hours a day. Customer service can be reached by dialling +256200406400 or +256754355880.
Kampala Sales Office
Address:

Victoria University Towers Esso Corner , Jinja Road, Kampala - Uganda.
Line Phone:

+256 (0)200 406400, +256 (0) 417 406400
Important Information:

WhatsApp: +256 (0 )754 355 860
Call Centre: +256 (0)200 406 400, +256 (0) 417 406 400 (Active 24/7 )
---
Entebbe International Airport Office
Address:

2nd Floor, Departures, Passenger Terminal BuildingEntebbe International Airport
Line Phone:

+256740008118
Important Information:

Ticketing contact: +256 (0) 740008118
---
Cargo Office
Address:

Entebbe International Airport 3rd Floor - Departures
Line Phone:

+256 740 008 082
---
Conclusion
The revitalization of Uganda Airlines is an important development for the nation and the region. The airline's dedication to delivering exceptional service and promoting air travel in East Africa has contributed to the region's economic growth and tourism expansion. Uganda Airlines is well-positioned to become a key participant in the African airline sector as a result of its development plans and sustained investment in its operations.
What's Your Reaction?