ABOUT UGANDA
Uganda is a landlocked country in East Africa. Uganda is also known as the "Pearl of Africa". It is bordered on the east by Kenya, on the north by South Sudan, on the west by the Democratic Republic of the Congo, on the southwest by Rwanda, and on the south by Tanzania.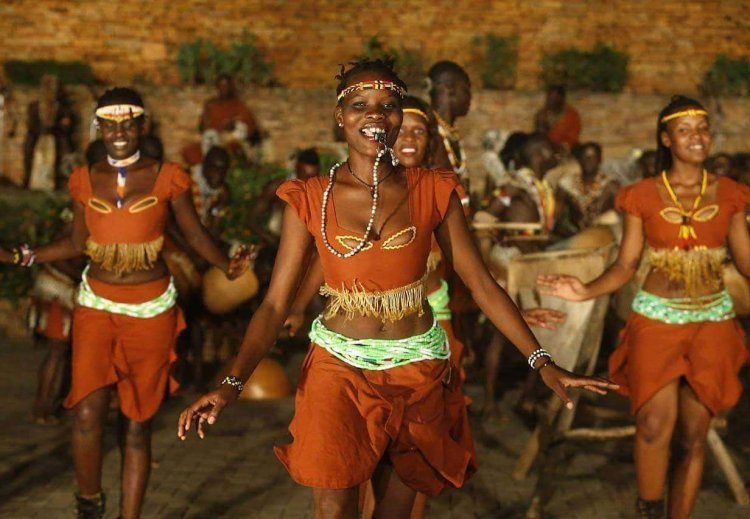 Uganda (Yuganda in Ugandan languages), officially the Republic of Uganda, is a landlocked country in East Africa. The country is bordered to the east by Kenya, to the north by South Sudan, to the west by the Democratic Republic of the Congo, to the south-west by Rwanda, and to the south by Tanzania. The southern part of the country includes a substantial portion of Lake Victoria, which is shared with Kenya and Tanzania. Uganda is in the African Great Lakes region. Uganda also lies within the Nile basin and has a varied but generally modified equatorial climate. It has a population of over 42 million, of which 8.5 million live in the capital and largest city, Kampala.
Uganda is named after the Buganda kingdom, which encompasses a large portion of the south of the country, including the capital, Kampala.
The people
Although Uganda is inhabited by a large variety of ethnic groups, a division is usually made between the "Nilotic North" and the "Bantu South." Bantu speakers form the largest portion of Uganda's population. Of these, the Ganda remain the largest single ethnic group, constituting roughly one-sixth of the total national population. Other Bantu speakers are the Soga, Gwere, Gisu, Nyole, Samia, Toro, Nyoro, Kiga, Nyankole, Amba, and Konjo. A sizable population of Rwandan (Banyarwanda) speakers, who had fled Rwanda in the late 1960s and early 1970s, also lived in Uganda until the mid-1990s.
Nilotic languages—represented by Acholi (Acoli), Lango (Langi), Alur, Padhola, Kumam, Teso, Karimojong, Kakwa, and Sebei—are spoken by more than one-tenth of the population. Central Sudanic peoples—including the Lendu, Lugbara, and Madi—are also found in the north.
Languages spoken in Uganda
English is widely spoken as the lingua franca, though to varying degrees of fluency. British English is used by the most educated, but Ugandan English often takes on a life of its own. Dozens of African languages are spoken in Uganda, the most common being Luganda, which is almost universally understood in Kampala. Swahili may come in handy in some places, especially in the North and East. Although many Ugandans do not speak Swahili at all, it is a common trade language that has become another lingua franca in the East African region.
A few words or stock phrases in the various dialects are very easy to learn, and most locals will be delighted to help you learn the highly ritualised greeting, and, in turn, every person that you greet in this way will be delighted to meet you.
oli otya (olio-tia) = How are you?

bulungi/gyendi (bulunji/jiendi) = I am fine

kale (kal-eh) = ok

Nyabo = madam; ssebo = sir;

muzungu = European (but used more commonly to refer to all foreigners and, especially, all white people)
History of Uganda
Beginning in 1894, the area was ruled as a protectorate by the UK, which established administrative law across the territory. Uganda gained independence from the UK on October 9, 1962.
Uganda's current president is Yoweri Kaguta Museveni, who took power in January 1986 after a protracted six-year guerrilla war. Following constitutional amendments that removed term limits for the president, he was able to stand and was elected president of Uganda in the 2011 and 2016 general elections and in the 2021 general election.
The Geography of Uganda
Six great lakes lie within or along Uganda's borders.




Lake Victoria-world's second largest freshwater lake.

The Nile flows through Uganda

Mountains surround Uganda's central plateau.

Rain is plentiful

Only the extreme northeast suffers from desert-like conditions.
The Uganda Flag.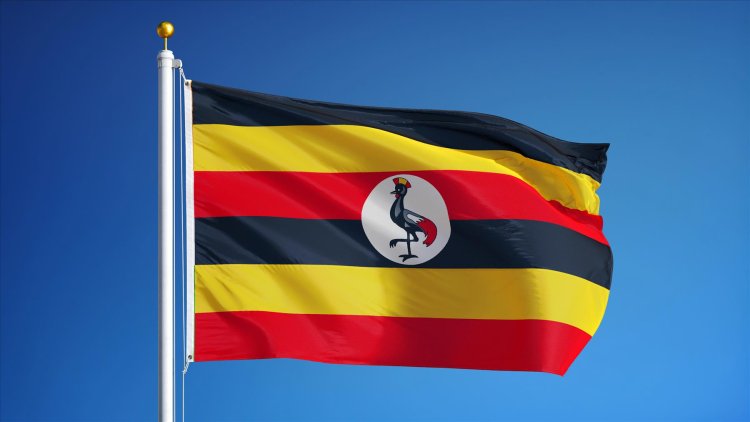 The flag has six equal horizontal bands of black, yellow, and red. This is what they symbolise:
in the centre is a grey-crowned crane (the national symbol).

Black-symbolises the African people

Yellow-sunshine and vitality

Red-African brotherhood.
Religions in Uganda
Uganda's religious heritage is tripartite: indigenous religions, Islam, and Christianity. About four-fifths of the population is Christian, primarily divided between Roman Catholics and Protestants (mostly Anglicans but also including Pentecostals, Seventh-day Adventists, Baptists, and Presbyterians). About one-eighth of the population is Muslim. Most of the remainder practice traditional religions. As in other parts of Africa, Islam and Christianity have been combined with indigenous religions to form various syncretic religious trends.
Islam was the first of the exogenous religions to arrive, and it became politically significant in the 1970s. Christianity came during the colonial period through spirited missionary activity—especially in the south, where Catholics were called bafaransa ("the French") and Protestants bangerezza ("the British"). Rivalry and even hostility between adherents of these two branches of Christianity, which have always been sharper and deeper than those between Christians and Muslims, are still alive today. In the early 1930s, a breakaway group of Anglican missionaries together with several Ugandans initiated the balokole ("born again") revival, which spread throughout eastern Africa and beyond and has remained a powerful force of Pentecostalism in Uganda.
A small number of Abayudaya Jews live in communities in eastern Uganda; they are the descendants of converts to Judaism in the 1920s. Until 1972, when Asians were expelled from Uganda, large numbers of Sikhs and Hindus lived throughout the country; in recent years, with the return of South Asian practitioners, Sikhism and Hinduism have been reestablished in the country. Freedom of religion is guaranteed by the 1995 constitution.
Attractions in Uganda
Uganda does not lack for accessible travel highlights. Dubbed by Winston Churchill as the "Pearl of Africa," Uganda is celebrated for its beautiful nature and its hospitable people. Though it is not the place to go for great architecture or an abundance of urban sights, instead, its riches lie in its amazing variety of wildlife, landscapes, and culture. With half of the remaining mountain gorillas and all of the Big Five living in the country's stunning national parks, wildlife watching is by far the main attraction.
Unesco listed

Rwenzori Mountains National Park

is home to the tallest mountain range of the continent.

Head to the gorgeous

Lake Bunyonyi

and rise early to see the morning fog draw out.

Bwindi Impenetrable National Park

, also listed as a UNESCO World Heritage site, is a unique safari spot in the world.

The most accessible and therefore most popular safari spot is

Queen Elizabeth National

Park, where dozens of large elephants are frequently seen. Of particular interest is the population of

tree-climbing lions

and the lion behaviour seen only here and in Tanzania.

While good birding options can be found in most of the national parks,

Kibale Forest National Park

is an especially good pick and also famous for its chimpanzee tracking.

Impressive

waterfalls

can be found in

Murchison Falls National Park.

Uganda's urban life has a limited number of attractions to offer, but the twin cities of

Kampala

and

Entebbe

do make for an interesting stop.

The

Kasubi Tombs

(while damaged) and

National Museum

are worthwhile sights.

The lush

National Botanical Gardens

make this a pleasant place to stay if you're flying in or out
Things to do in Uganda
Go gorilla tracking in Bwindi Impenetrable National Park. You'll need to buy a permit which must be booked a long time ahead due to limited availability (only a few tourists are taken near the gorillas a day, in order not to disturb them).

Uganda Wildlife Authority

handles the sale of permits.

Rafting on the Nile. Uganda is a world class rafting destination and several companies arrange trips down the Nile - from half a day to 2-day trips, from peaceful family trips to very adventurous grade 5 rafting. A rafting adventure with transport from Kampala, including food & drink, will cost about US$125.

Quad biking

. Near the Spring of the Nile you can rent quad bikes (a 4-wheeled motorbike - also known as All Terrain Bike) for a speedy (and dusty) sightseeing trip with a local guide.

Do

horse riding

safari around the Nile and local villages.

Go on a

Safari

. For reputable tour operators to suit a variety of budgets, check out the

Association of Uganda Tour Operators

.

Go to Sipi, about 1 hour from Mbale. It's a beautiful little town on top of a hill, sporting fantastic views on and hikes to waterfalls. It is worth paying for a local guide. Great place to stay over night in Sipi is the Crow's nest with amazing views onto the waterfalls.
Money
The national currency is the Ugandan shilling, sometimes written as "USh" or "Shs" (ISO code: UGX). You'll also notice the following notation: 5,000 0. There are Ush 50,000, 20,000, 10,000, 5000, 2000, and 1000 bank notes and 500, 200, 100, and 50 shilling coins (50 shilling coins are no longer accepted by the locals).
A few larger hotels and eateries accept US dollars as payment, and safaris and rafting excursions are frequently priced in USD (for example, at Red Chillis in Kampala). Although Ugandan shillings can be used to pay for these services, the exchange rate is frequently unfavourable. Additionally, using credit cards normally carries an additional cost (usually approximately 5%). This implies that having USD on hand to pay for these activities may be advantageous. The obvious disadvantage is having to carry a lot of USD.
Note: Part of this content has been sourced from https://en.wikipedia.org/wiki/Uganda
What's Your Reaction?