Kibuli
Kibuli is a hill in the centre of Kampala, the capital and largest city in Uganda. The area is a suburb in the city centre and its name also applies to the commercial and residential neighbourhoods on that hill.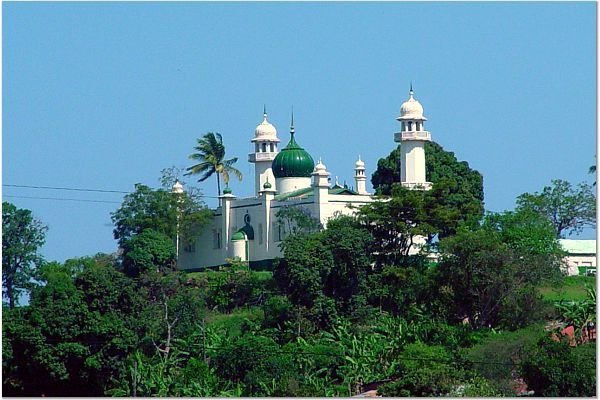 Location of Kibuli
Kololo to the north, Nakawa and Mbuya to the northeast, Namuwongo to the east, Muyenga to the southeast, Kabalagala to the south, Nsambya to the southwest, the Queen's Clock Tower to the east, and Nakasero to the northeast are the cities that surround Kibuli Hill. About 2 miles (4 km) east of Kampala's core business centre is where Kibuli is situated. 3,973 feet (1,211 m) above mean sea level is the height of Kibuli Hill.
Overview
Kibuli is regarded as the home for Muslims. The majority of the hill belonged to the Buganda prince and colonial collaborator, Prince Badru Kakungulu. He gave the property on top of the present-day Kibuli mosque and hospital's 3,973-foot elevation. These serve as the hill's primary landmarks.
The police headquarters and training facility, many secondary schools, and an instructional college are additional noteworthy structures on this hill. The Namuwongo district, located at the foot of the hill on Kibuli's eastern side, is home to the city's former Industrial Area and the oil depots of Vivo Energy and TotalEnergies.
Points of interest
The following points of interest lie on Kibuli Hill:
Kibuli Hospital

Kibuli Mosque

Kibuli Secondary School, a mixed day and boarding secondary school

Kibuli Teacher Training College
Other points of interest include
Uganda Police Force Training Academy

Habib Medical School, the medical school of the Islamic University in Uganda (IUIU)

Greenhill Academy, an upscale private school (Grades: PreK through Grade 13).
What's Your Reaction?