Ugandan Etiquette: 8 Things You Need to Know to Avoid Offending Locals
Ugandans are generally laid-back, pleasant, and accepting. A tourist on a Ugandan safari would have to do something absurd to get into a fight with a Ugandan. Uganda, like every other country, has its own set of cultural conventions and etiquette. While tourists make allowances, it is beneficial to ensure that annoyances are not too frequent!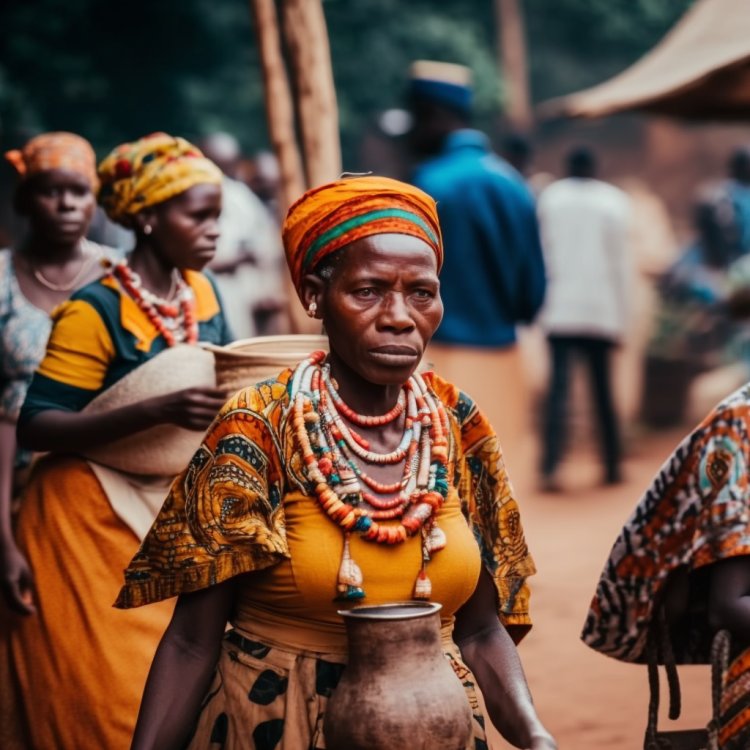 Anyone who goes to a foreign country should know that they will meet people along the way, and where there are people, there are ways of life and different cultures that they identify with. A cultural traveller interested in Uganda will be washed with a plethora of cultures and conventional standards of polite behaviour. To truly appreciate one's journey in Uganda, one must understand how to negotiate these ideals, customs, and social behaviours.
Uganda is a beautiful country with a rich cultural heritage, friendly people, and delicious food. But if you plan to go to Uganda, it's important to know the local customs and etiquette so you don't accidentally offend the people there. In this blog post, we'll share eight essential tips for respectful behaviour in Uganda.
1. DISRESPECTING ELDERS
Elders are the pillars of numerous African societies, and their perspectives are highly esteemed. And as individuals, elders should be treated with respect and care. In addition, Ugandans believe that disrespecting them might result in a curse that will hound you for years.
2. BEING IMPOLITE TO CHILDREN
As a member of the community, your top priority should be to be nice to innocent children. This simple idea is followed in communities all over Africa, including Uganda. Africans think it's very rude to treat children this way, and they should all try to avoid doing it.
3. BEING ANTISOCIAL
Being antisocial will have a negative effect on a person's personality not only in Uganda, but on the entire African continent; therefore, it is beneficial for a person to be able to connect with the people and provide human and personal contact with other people in the country. However, some do not find it rude and may interpret it as part of your personality.
4. FAILING TO SAY THANK YOU
Most of these are cultural norms and rules that have been around for a long time in Africa, and saying "thank you" is one of them. Ugandans have been taught to respect and honour these rules their whole lives, and visitors and tourists should never forget to say "thank you" when someone does them a favour or helps them.
5. GREETINGS ARE IMPORTANT
In Uganda, greetings are an important part of everyday life, and it's common to say "hello" to everyone you meet, even if you don't know them. The most common greeting is "How are you?" or "How do you do?" to which the expected response is "I'm fine, thank you." You should also address older people and those in authority with respect, using titles such as "Mzee" for older men, "Mama" for older women, and "Sir" or "Madam" for those in authority.
6. USE OF ABUSIVE LANGUAGE
All over the world, this is considered rude, and Uganda is no different. Parents and government officials cannot tolerate this because it is extremely impolite in the country, according to the elders, who also believe that it damages children's character.
7. DRESS APPROPRIATELY
Uganda is a conservative country, so it's important to dress modestly, especially when visiting religious sites or rural areas. Avoid wearing revealing clothing, shorts, or sleeveless tops, and opt for long pants or skirts that cover your knees and shirts that cover your shoulders.
8. USE YOUR RIGHT HAND
In Uganda, the left hand is considered unclean, so it's important to use your right hand for eating, shaking hands, and handing over or receiving things. Using your left hand is seen as disrespectful and can be considered insulting.
READ ALSO: 6 tips about Ugandan culture: An honest opinion from a foreigner
In conclusion, Uganda is a beautiful country with friendly people and a rich cultural heritage. By following these eight important tips for how to act in a respectful way, you can make sure your trip is memorable and fun without accidentally offending the locals. Remember to be open-minded, respectful, and courteous, and you're sure to have a fantastic time in Uganda!
What's Your Reaction?